Merchandise
There are various merchandise items that are offered around FIN and FaRaFIN. They are all available at the FaRaFIN office, Building 29 - Room 103.

FIN sweaters
To wear in any situation we have the FIN sweaters and zippers in sizes S - XL. 15 € costs the piece.
Attention: Currently only limited quantities available!
FIN shirts
For representative events of all kind we have the FIN-T-Shirts in sizes S - XXL. 10 € costs the piece.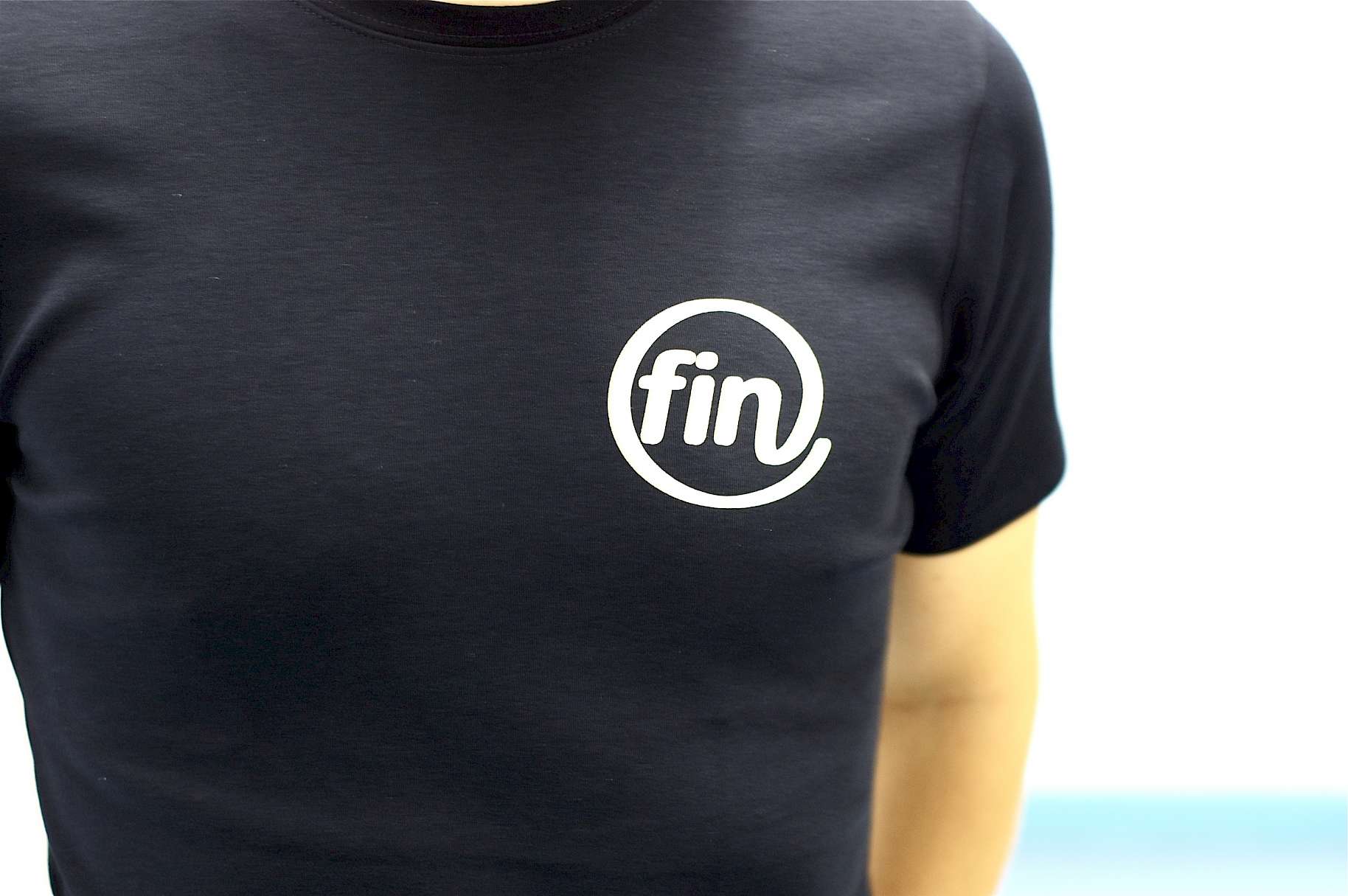 FIN mugs
Which FINler does not treat himself to a hot sip of black gold from time to time? Of course also suitable for tea or cocoa, the FIN mug serves not only as a drinking vessel, but is also an eye-catcher due to the pretty design and the blue color. Should the cup unexpectedly become empty, an exception is also thrown immediately, which can then be responded to appropriately. For only 2,50€ per copy you can increase your drinking pleasure ;)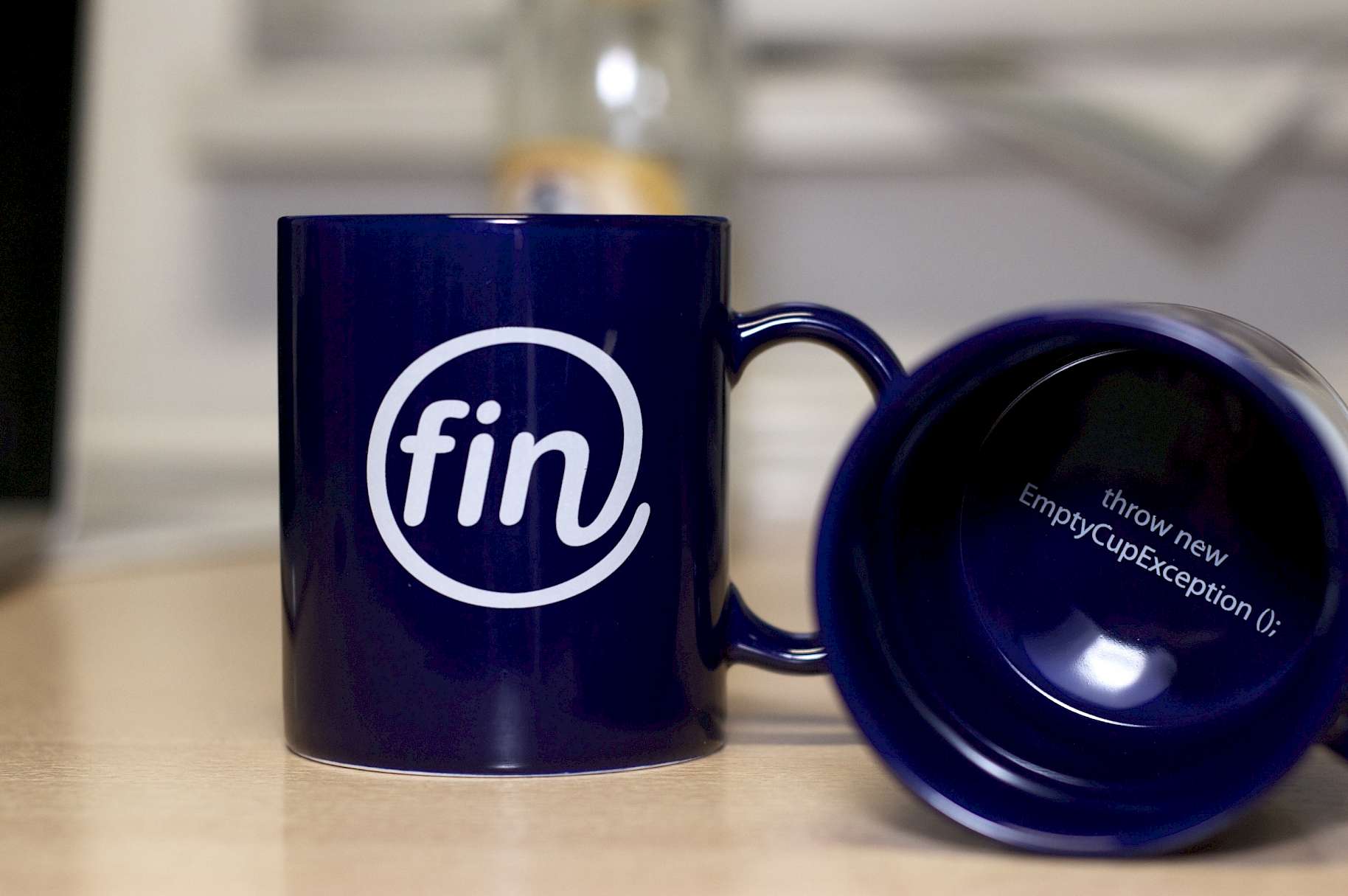 FaRaFIN pillow
Whether for home or university, if you are looking for a sleeping accessory with comfort and convenience combined with style and wit, the FIN pillow is a good choice. Also in FIN blue and decorated with pretty source code, it can be used as room decoration or sleeping object. For only 7 € you can call it your own.
(Attention: Currently not available :c)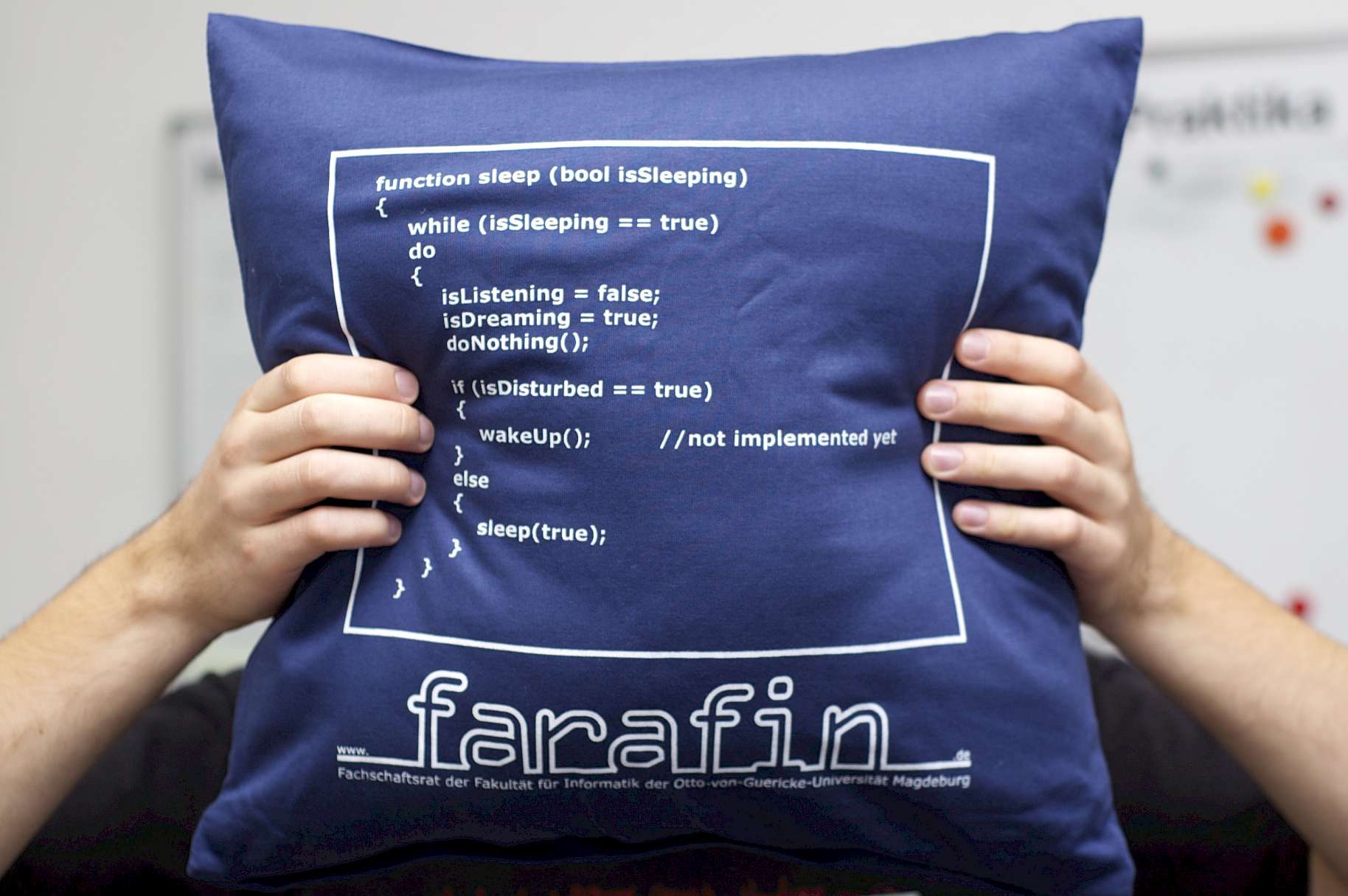 FaRaFIN ballpoint pen
High-quality Prodir ballpoint pens with a large-volume barrel, in chic silver with FaRaFIN logo. Meanwhile you see at least one in almost every lecture.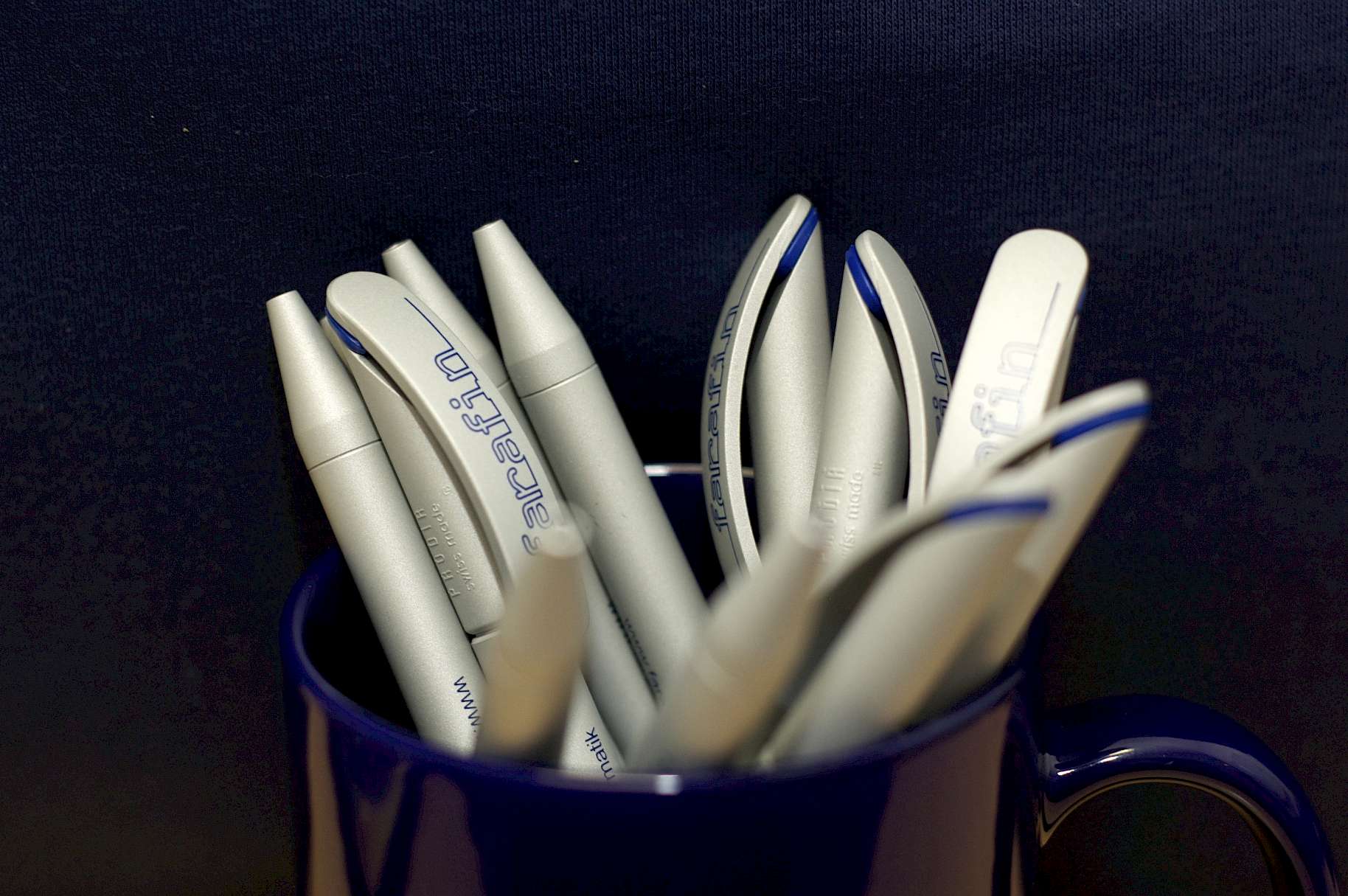 FaRaFIN lanyard
Of course, again in blue, come our practical lanyards. They are especially suitable to hang casually out of your trouser pocket or as decoration stuff on the wall. In case of urgency, you can also find the name and phone number of your beloved student council on the lanyards. But they are also okay as an appendage on your keychain.
Attention: Currently not available!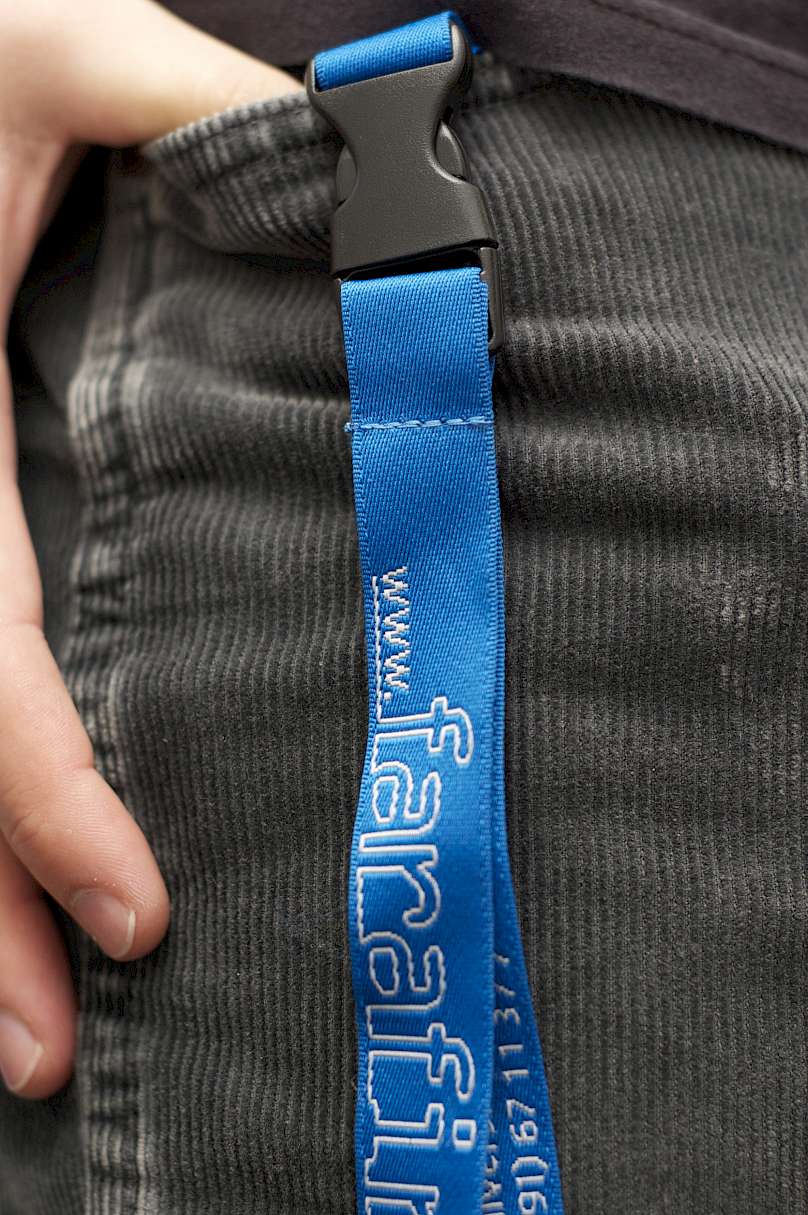 Miscellaneous & Ideas
There are also some retro-items that you can find in the FIN or in the FaRaFIN-basement. If you have any ideas for merchandise, don't hesitate to suggest them to us. The best way is by mail.